Feelings of depression are common and sometimes situationally appropriate. In fact, nearly ⅓ of the US adult population reported depressive symptoms last year (according to the Journal Lancet Regional Health).
What is depression?
Depression is a mental health disorder that is often characterized by having low moods, low energy, and losing interest in normal daily activities. These low moods and loss of interest can also impact daily life activities such as making it to work, school, or social events).
What does depression look like?
Symptoms of depression may include things like:
Feelings of apathy, guilt, hopelessness, or general discontent
Loss of interest or pleasure in activities that used to be pleasurable
Agitation, excessive crying, irritability, or social withdrawal
Losing sleep, early wakening, excess sleepiness, or restlessness
Excessive hunger, fatigue, or loss of appetite
Having a hard time concentrating, slowness in movement, or thoughts of suicide
How is Depression treated?
In most cases, depression is best treated with a combination of behavior therapy and family therapy by a depression therapist or counselor. A depression psychologist can prescribe medication for depression. Certain therapies that target impulses & thought patterns like CBT (cognitive behavioral therapy) and DBT (dialectical behavioral therapy) are often integrated into a treatment plan. What works best can depend on the person and their family system. Good treatment plans likely include close monitoring, follow-ups, family & relational work, medication management (in more severe cases), looking at outside or holistic factors, and making changes, if needed, along the way.
What type of treatments for Depression does SOMA offer?
Some mental health disorders, such as depression, include mental health medication management in their treatment plans. Psychiatric medication management assumes a combination of therapy and counseling with a prescribed medication plan.
A licensed psychiatrist or a psychiatric mental health nurse can prescribe psychiatric medication for your diagnosis. Medications used to treat depression can have a different effect on every patient. Psychiatric medication providers at SOMA will professionally guide you in your treatment plan so that you feel comfortable and at ease the entire time.
Clients who receive treatment for mental health diagnoses, like depression, often also have symptoms of anxiety, stress, or trauma. Medication management alone will not resolve these concerns. If they go untreated for a long period of time, it may result in serious psychological and/or physical illnesses. To avoid this outcome, it is important to receive therapy and counseling during your medication treatment plan.
When should I call a therapist for depression?
If you or your loved ones have concerns about depression, you can work with a specialist like a depression counselor or depression psychologist. At Soma Therapy, we can help! Call 316-201-6047 or fill out our contact form to get help & learn more about depression resources today. We also often provide referrals in-town if we cannot connect you with the right resources within Soma Therapy.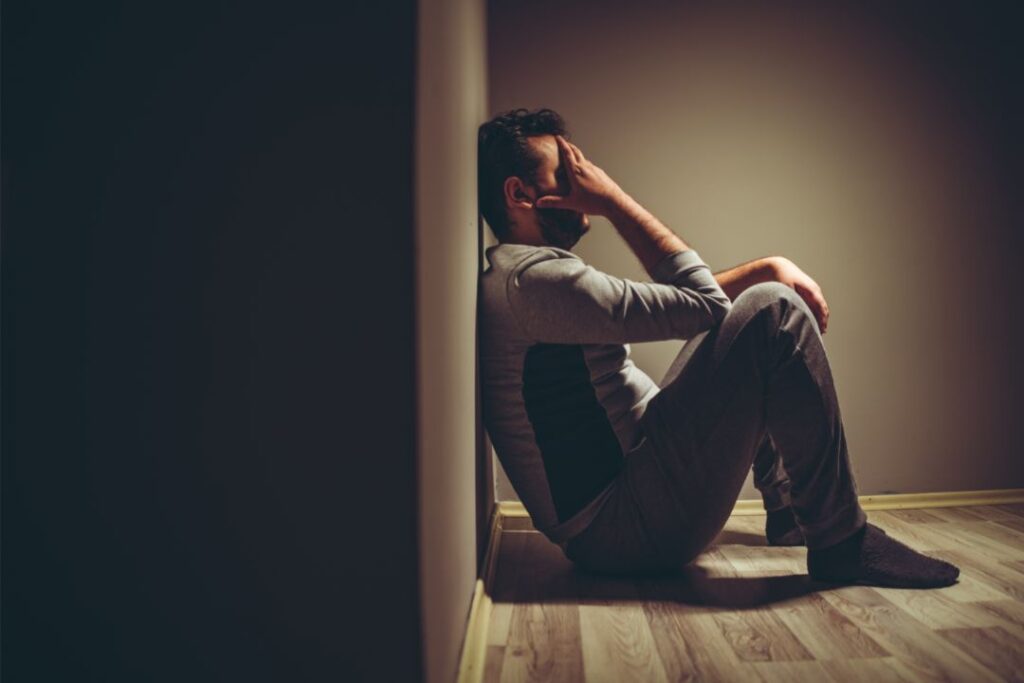 Psychiatrist for depression in Wichita KS
If you're looking for a Psychiatrist in Wichita KS, our therapy center also offers treatment for psychosis related disorders. Jenny Voth is our licensed psychotherapist in Wichita, KS. She has 18 years of work experience. She works to treat substance abuse, trauma and heal families. Not only is she active in her therapeutic work, she also brings her Christian background to the work she does. She your best choice for a Christian therapist in Wichita, KS.
LaVetta Jarett is our Psychiatric Nurse Practitioner. She has over 10 years of expertise in mood disorders (depression, bipolar), anxiety, PTSD, personality disorders, cultural stressors, and clients in crisis. She also specializes in helping with medication management for those struggling with substance abuse.
Behavioral Health Wichita KS
Your behavioral health in Wichita KS is the top priority of SOMA Therapy. Our depression therapists, counselors, and nurse practitioners specializing in medication management all work together to ensure you receive the necessary treatment for your behavioral concerns. If you are looking for a depression support group in Wichita, KS or a Wichita therapy center, contact us today.
Resources and Sources: