As the first day of school gets closer, you may be feeling some back-to-school anxiety. It is normal and common for children and teenagers to experience feelings of fear and anxiety after a long summer break. For some students, it may be nerve-racking to attend a new school or switch to a different learning environment (private to public school or vice versa). For others, the anxiety may stem from transitioning back to the structure and pressures related to school or changes in their family situation.
Regardless of the reason, parents and educators can help with the back-to-school transition by recognizing symptoms of anxiety and stress.
What Are Common Symptoms of Anxiety?
Feeling nervous, restless or tense
Having a sense of impending danger, panic or doom
Having an increased heart rate
Rapid breathing (hyperventilation)
Sweating
Trembling
Feeling tired or faint
Trouble concentrating or problem-solving
Trouble sleeping
Gastrointestinal (GI) problems
Having difficulty controlling worry
Having the desire to avoid or consistently avoiding places, situations, or people
What are Some Reasons Kids May be Stressed or Anxious?
Fear of the unknown in a new building or school
Worry about making or keeping friends
Concerns about the workload and skills in the classroom
Transitioning from online/homeschool learning to an in-person environment
Concerns about bullying and judgment from peers
Stress about appearance-related issues
Worry about juggling school responsibilities in addition to home/family responsibilities
There are several reasons why your child may be anxious. If you notice severe changes in your child's behavior, please reach out to a professional mental health provider (like SOMA Therapy at 316-201-6047).
How Can I Support My Child?
Help them become more acclimated to new routines and unfamiliar surroundings by talking through what they might expect on their first day or going to orientation if it's an option
Encourage them to ask questions and answer honestly
Make a couple of trips to and from school before the first day – familiarize them with their route (walking, taking the bus, or their drive to school)
Go over the basics: where will they put their belongings, lunch time, and go over their schedule if you can get one before day one
Be positive and get your child excited for the wonderful changes and opportunities school will bring
Remind your kids they're not alone if they are feeling anxious
Try your best to be present during your kid's first few weeks of school
Promote healthy eating, sleeping, and exercise habits
Pay close attention to major behavior changes that may be rooted in a more serious issues (bullying, anxiety disorder, or other mental health concerns)
When should I call your office?
If you have questions about how to handle back-to-school anxiety or concerns about anxiety symptoms, you can work with a licensed therapist, counselor, or psychiatric medication manager. At Soma Therapy located in Wichita, KS – we can help!
Call 316-201-6047 or fill out our contact form to get help & learn more about anxiety today. In certain cases, we also provide referrals in-town if we cannot connect you with the right resources within Soma Therapy.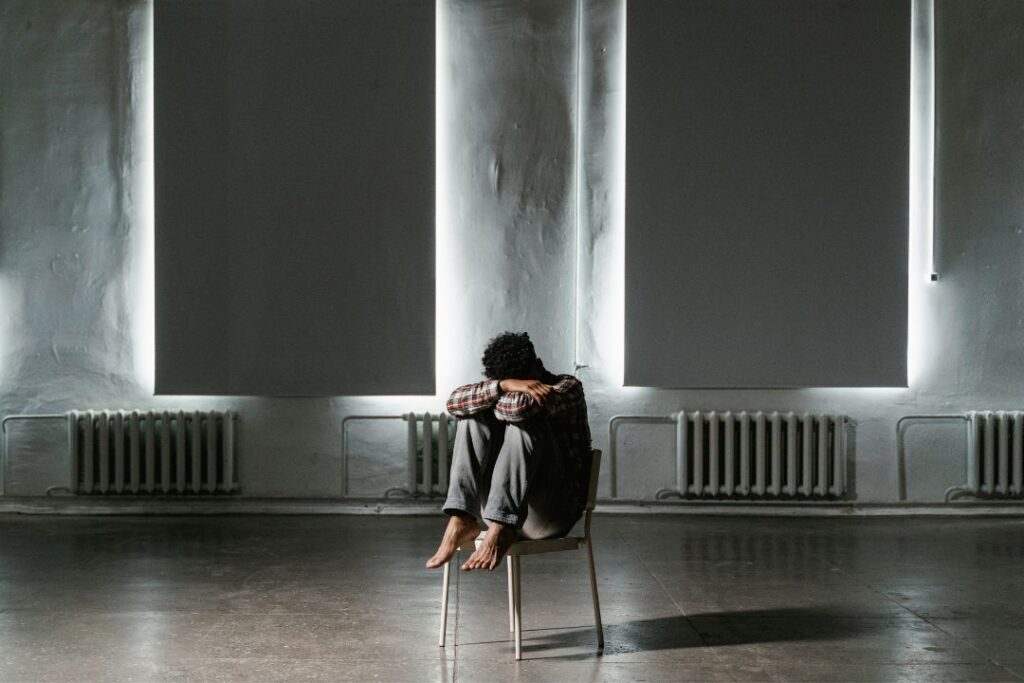 Tips to Ease Back to School Anxiety
There are plenty of resources offered at SOMA Therapy in Wichita, KS for your mental health counseling and medication management needs. However, here are 5 Tips to Ease Back-to-School Anxiety by Johns Hopkins University. It is always a great idea to visit a variety of qualified resources to help your loved ones the best you can.
Child Psychiatric and Mental Health Care in Wichita KS
LaVeta Jarett is one of our Psychiatric Nurse Practitioners. She has over 10 years of expertise in mood disorders (depression, bipolar), anxiety, PTSD, personality disorders, cultural stressors, and clients in crisis of all ages.
SOMA also encourages that children struggling with anxiety see a therapist first or in conjunction with medication therapy. We have several clinicians who work specifically with kids and a few therapists who are registered play therapists. Registered play therapists use play therapy to help young kids struggling with anxiety and other mental health concerns.
Resources and Sources: