Licensed Clinical Marriage & Family Therapist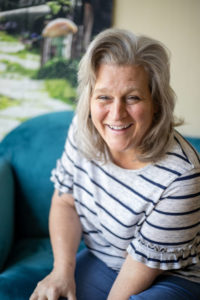 As a seasoned clinical marriage and family therapist, Mary specializes in working with a diverse range of people. Her clients include high performing men and women, couples, young adults, teens and the LGBTQ+ community. She meets you where you are at. She helps you embrace who you are, while also changing the stories that keep you stuck or small. Happy lives and relationships aren't just what happen to other people, you can have that too.
Mary partners with her clients as they transition and grow to amplify their strengths with high compassion, and low B.S. In addition to working with high performing clients, she also enjoys working with couples and those going through life transitions. These transitions might include births, job changes, coming out, graduation, retirement, etc. Her counseling style combines integrative therapies with narrative to help you rewrite stories. After working with Mary, you'll become empowered to live the life you are meant to live.
---
Rate $165.00-185.00 per session / Initial Interview: $185.00

Mary is credentialed with a few insurance companies including but not limited to: BCBS of KS and UnitedHealthcare