The month of September hit off the back to school season for kids, teens, and youth. Whether you're in school or in college, SOMA Therapy in Wichita, Kansas compiled various pieces of advice to help make your back to school transition smoother.
Parents: Listen!
It is crucial to listen to your kids so you can be aware of what's going on with them. Even if they aren't speaking, you can pay close attention to their body language, changes in behavior, and other non-verbal clues. The biggest thing you can do is trust you intuition. If you have a feeling your child may be stressed, sit them down and try to have a conversation about their feelings.
Establish a Routine
Routines can be helpful in decreasing back to school stress and anxiety. This may mean setting a breakfast or morning routine that works for everyone. You don't want to start your day off with chaos – causing even more stress and anxiety. This may mean including family time into your evenings to make your child feel at ease to wake up for school the next morning.
Set Aside Time for Exploration and Relaxation
Aside from school, it may be helpful to involve your child in a sport or extracurricular activity. Spending time outdoors is also important. This may mean going for a walk or taking your child to the park after school. If you child rewinds by playing, watching movies, or reading – make sure you allocate time for them to enjoy the things they love on a weekly basis.
Practice the School Morning & Night Routine Before School Starts
A few weeks before school begins, make sure to practice your school morning and night routine with your child. It is always tough returning back to a schedule after a break or vacation. Ease stress for your child by giving them time to get used to the new routine.
Plan a Weekend Away
Planning a weekend away can help lighten the mood. This will give you and your kids time to recharge from the stress of coming back to school.
SOMA Therapy
If you notice your child exhibiting extreme changes in behavior, please reach out to a mental health professional and get help right away.
SOMA Therapy has a team of professionals who can help you or you loved one with a variety of mental health concerns or warning signs. Our team uses their expertise and personal experience to develop a personalized treatment plan and solution just for you.
For more information, please contact our friendly administrative team by calling 1-316-201-6047 or by filling out the form on our contact page.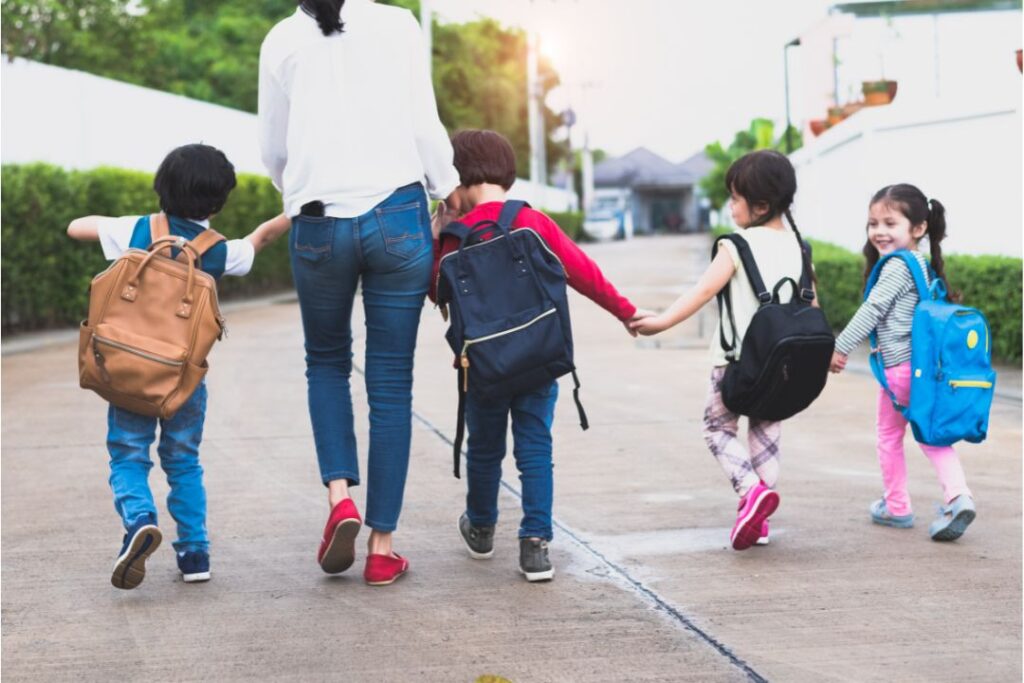 How do I find the right therapist?
Finding the right therapist for you or your family may be tough. If you want to learn what to look for in a therapist, read this step-by-step guide on How to Find The Right Therapist.
My child has a mental health diagnosis. What are the possible treatment options?
Although treatments vary, one of the best forms of treatment for mental health diagnoses is psychiatric medication management. This treatment plan assumes a combination of therapy and counseling with a prescribed medication plan.
How does this work? A licensed psychiatrist or a psychiatric mental health nurse will prescribe psychiatric medication to treat your symptoms or diagnosis. Clients often have biological or biochemical symptoms of anxiety, stress, or trauma in addition to their psychological symptoms. While treating the biochemical parts of mental health concerns can be very helpful, medication prescription alone will not resolve or fix your mental health. To avoid continued or worsened mental health symptoms, it is important to attend therapy or counseling during your medication treatment plan.
Resources and Sources: